Why Build a Data Center, If You Can Hire One?
3 min read
Why Build a Data Center, If You Can Hire One?A data center can be a...
Why Build a Data Center, If You Can Hire One?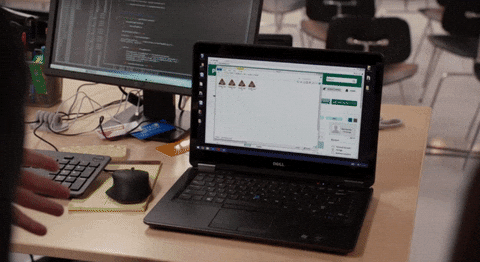 A data center can be a single room or even an entire building where IT related infrastructure and other equipments are kept to store the important data, depending on your business size. It occupies the same physical space today which large super computers used to engage in the early computer era. In addition to space, adequate safety and protection measures are required to ensure the safety of data and keep the machines running.
How you end up with a Data Center you did not want
Even if you are not an IT company, you need a lot of IT infrastructure to run your business. As your business grows and you add more people, the role of IT grows with you adding costs and risk. More servers, more software and more systems need to be managed for more users. You end up having a significant part of your business being your IT which is large enough to be an in-house data center.
What problems do you face running your own Data Center
You come across a number of problems while running and managing your own DC. Your IT infrastructure cost increases significantly. You need to hire people to manage it which will pile up your expenses. You also have to allocate the required physical space to the equipments and multiple backup servers. These factors do make you think over the question- whether so much investment of time and money is worth the effort or not.
Why hire a data center instead of building one
One of the solutions to come over all these problems is to hire a data centre. It means that the service providers will do all the tasks related to the management of your data. Let us discuss a few points which make it a better option than building and managing a data center of your own.
Money investments on the forefronts
If your business can't run without DC's, it does not mean you have to build one for yourself and spend a hefty amount. Why not simply hire one? Building a data center involves really big investments. It increases the IT infrastructure cost many fold. Moreover, you will have to hire people to manage it. All this can be solved just by hiring a data center. It will void the requirement of creating a dedicated data center and hence significantly reducing the IT infrastructure. Moreover, a hired data center already has professionals working round the clock to meet your needs, reducing your operational costs.
Continuously changing IT field
Technical advancements in IT field are bound to happen. After a few years, your hardware and softwares might need to get upgraded because your business can't afford to lag. It will again lead to more investment. And none of those upgrades will be the last one. It will be a continuous process. When you hire a data center, all the upgrade concerns will be taken care by the service provider. You won't have to worry about them. Your data will always be managed by the latest tools.
Get the best deal
You can select the services which are best suited for your business needs. With a number of providers ready to take up the job, you can have your say. Stiff competition among them would mean that you can cut out the best deal as per your budget.