4 Things You Should Know About Virtual Desktop Infrastructure
3 min read
4 Things You Should Know About Virtual Desktop InfrastructureCitrix consultants and other virtual desktop infrastructure...
4 Things You Should Know About Virtual Desktop Infrastructure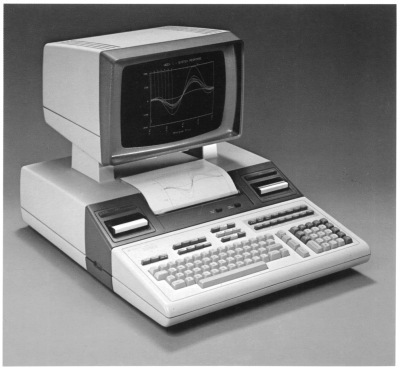 Citrix consultants and other virtual desktop infrastructure or VDI consultancy professionals are very much in demand right now because a lot of businesses are looking to virtualize their desktops.
If you are looking for Citrix consultants to help you with your virtualization efforts, it is important to know more about VDI so that you would know what skills, characteristics and traits to look for in them.
These are the things that everybody interested in virtualization and VDI, not just VDI consultancy professionals, should know about.
1. What is Virtual Desktop Infrastructure?
Coined by VMWare, Inc., virtual desktop infrastructure is when you host a desktop operating system and applications on a virtual machine located on a centralised, remote or hosted server. It is a form of server-based computing.
With VDI, desktops are made mobile and become accessible to the user, whether he or she is accessing this on his or her laptop, tablet, smartphone and other client devices. It is served to different clients through the company's network or via the Internet.
2. VDI enables you to have workplace mobility.
A� Supports the BYOD trend. A growing trend among employees nowadays is that they want to use their own devices when working. They are more familiar with their iPhones rather than the BlackBerries that the company wants them to use. VDI makes it possible to work with Linux or Windows computers, iOS devices, Android devices and others.
A� Work anywhere, anytime. You do not have to be in the office in order to access the files you have on your desktop. With VDI, you can get to your files and your desktop no matter where you are.
3. VDI frees up your IT staff for more strategic tasks.
A� VDI gives better security. VDI drastically improves the security for your data and network. VDI allows your IT department to set up centralized control over your applications, data and network. They can also use policy-based controls. Your IT staff can also have one central point to install malware and virus protection, install software patches and other upgrades.
A� Your IT staff has lesser user-side problems to address. Because users are using their own devices, they would be more familiar with it and would not need help in troubleshooting it. The centralised control of clients also helps your users have higher desktop reliability, which translates to lesser problems. This can effectively free up your IT staff to do more important work.
4. VDI helps you save.
A� You would have lesser need for more expensive, powerful and new computers. With VDI most of the computing work is done on a server, so you do not need to have powerful computers for just about everyone on your team. Not only do you get to save money from avoiding expensive and powerful computers, this also means a longer operating life for the machines that you buy.
A� More cost savings in the long run. There are a lot of indirect cost savings from opting for VDI. For example, VDI allowing your employees to work anywhere can help increase their productivity. It also allows your employees to continue working in case of disastrous events that might bring your office to shut down or prevent them from coming to work. Having a flexible environment would also mean higher employee engagement, saving you from the costs associated with having to recruit and train new staff.
With this knowledge, you would be able to justify getting Citrix consultants and other VDI consultancy professionals for your company to work with.