Toshiba NB505-N508BL Netbook Review – Tiny and Reliable
2 min read
Toshiba NB505-N508BL Netbook Review – Tiny and ReliableThe Toshiba NB505-N508BL model has excellent features such...
Toshiba NB505-N508BL Netbook Review – Tiny and Reliable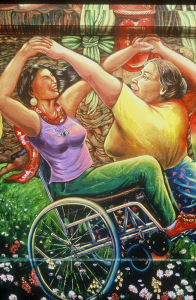 The Toshiba NB505-N508BL model has excellent features such as Intel Atom processor N455 1.66 GHz, GB DDR2 memory, 250 GB SATA hard drive and it is pre-installed with Windows 7 Starter 32-bit operating system.
Toshiba is one of the most reputed brands in the market and this model Toshiba NB505-N508BL ensures its users with good all round performance and reliability. Even though this model is small and lightweight, it is really strong and stylish.
The Toshiba NB505-N508BL is an excellent model which weighs only 2.9 pounds and hence really easy to hold in you backpack or book bag. Size wise this model measures 10.3 inch x 7.48 inch x 0.65 to 1.4 inches in terms of its thickness.
The display of Toshiba NB505-N508BL is really good as it comes with 10.1 inch wide-screen display which is bright and crisp even though it comes with only a 1024 x 600 resolution. The keyboard is really comfortable to use and the touch-pad is superb, since it is to a great extend larger than other average netbooks available in the market.
In this laptop model the connectivity is provided through 802.11b/g/n Wi-Fi connectivity and it is also facilitated with a useful multi in one media card reader. This netbook also comes with an ethernet LAN, integrated web camera, not one but three USB ports, standard VGA port, one microphone jack, a headphone jack and it also comes with stereo speakers.
The Toshiba NB505-N508BL is power packed with 6 cell (48Wh) lithium Ion battery, and it can last for over 7 to 9 hours at a time. This model is facilitated with high speed connectivity can easily connect you with your favorite people, sites, social networks, and media almost anywhere you go.
Another striking feature of this Toshiba model is that it comes with an innovative rubberized EasyGrip finish, the NB505 netbook is easy to grab and travel with. The best part about the Toshiba NB505-N508BL is that its 250 GB hard disk drive is protected using an integrated 3D impact sensor which detects free-falls, shocks and even vibrations.
This laptop model is really economical and worth its price. In fact its price is even less than other similar brands. You also have lots of options in terms of color selection as well such as brown, lime green, blue, turquoise, and even Toshiba NB505-N508BL is indeed a great choice and a very good travel companion.